Venue Decoration
Creating the ideal venue
You can trust our expertise to create a truly special venue for your wedding, party or corporate event. Our service can be tailored to suit your needs and budget, from the addition of a simple lining to the complete transformation of the room. Are you having a themed party? No problem. Let our team know what you are after and we can take care of it in Dorset!
We also have catering partners who can handle your catering requirements in a professional manner.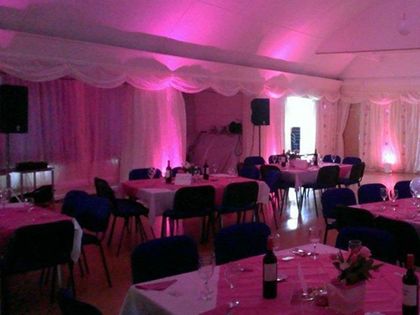 Choose us to get great results
We can offer a truly spectacular transformation for a competitive budget
We have a full range of coloured and starlit linings allowing us to match your theme requirements as needed.

We can provide everything you require from catering to dance floors helping to reduce the amount of time you need to spend looking for contractors.

We can offer a fully flexible service and will do our best to meet all your needs whatever the venue and its requirements.